Highlights
Hotel & Attractions
Rated 4.5 on TripAdvisor
Offers 27 contemporary rooms named after the most commonly used spices
The hotel has an in-house restaurant that serves organic Indian and International cuisine
The lounge offers 100% organic coffee
How to Get There
45km from Cochin International Airport
Fort Kochi Bus Station is 1km away
14km from Ernakulam Bus Station
Fine Print

How to Book
Step 1: Please check the room availability on the BOOKING FORM
Step 2: Buy the voucher (click on the buy button above)
Step 3: Please complete the BOOKING FORM
What You Get
Offer 1 - Rs.4199: 1N/2D Weekday Couple Stay in a Double Room (Pool View)
Offer 2 - Rs.4599: 1N/2D Weekend Couple Stay in a Double Room (Pool View)
Offer 3 - Rs.4999: 1N/2D Weekday Couple Stay in a Superior Double Room
Offer 4 - Rs.5499: 1N/2D Weekend Couple Stay in a Superior Double Room
Inclusions:
Breakfast
Welcome drink on arrival
Access to the swimming pool
Access to the Recreational Activities & Centres
10% OFF F&B
Validity
Valid until: 30.09.2015
Valid for a couple
Maximum occupancy in a room is 3 persons
Check-in and check-out time - 12:00 Noon
Weekday - Monday to Friday
Weekend - Saturday and Sunday
Pay Extra at Location:
Child below 5yrs - FREE
Child between 5 to 12yrs - Rs.565 per night per child (with breakfast)
Child between 12 to 18yrs - Rs.1400 per night per child
Extra Person - Rs.2250 per night per person
General Fine Print
Rooms subject to availability, limited rooms per day on promotional rates
Inclusive of all taxes and service charges
Prior reservation mandatory
For weekend reservations, we recommend calling in advance
Printout of voucher is mandatory
Cancellation Policy:
No refund if booking is confirmed
Groupon Promise
If desired reservation dates are unavailable, contact us within 14 days of purchasing the voucher for full refund - No questions asked
This is only valid if the reservation request has been sent at least 7 days prior to date of travel
See the
rules
that apply to all deals.
A major seaport that's a cultural hub unto itself, Kochi is a celebration of India's ancient wisdom and contemporary appeal. Visit Kochi with this Groupon to Spice Fort by Dune Eco Group.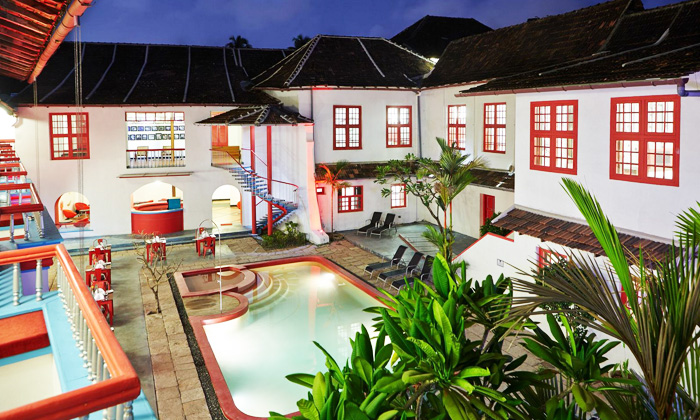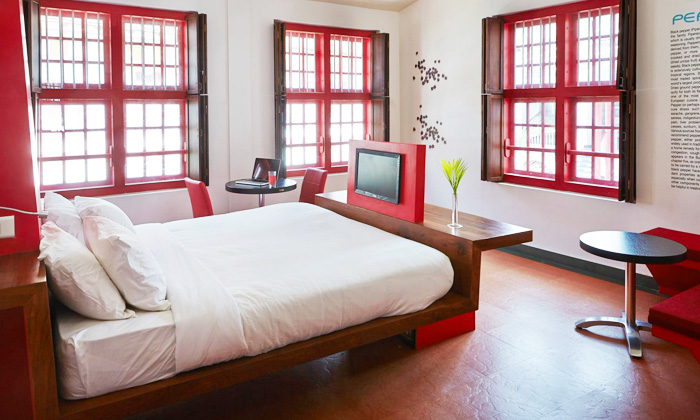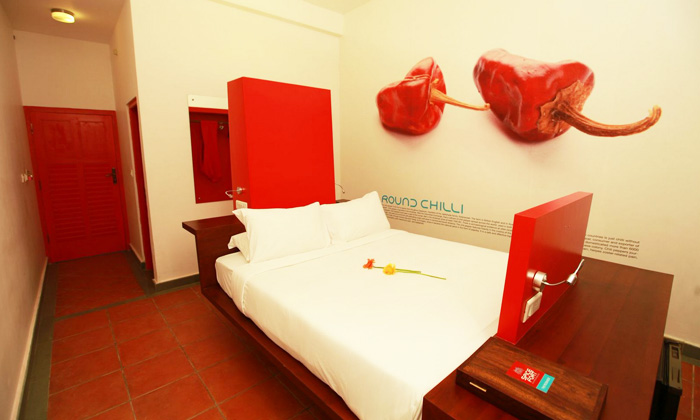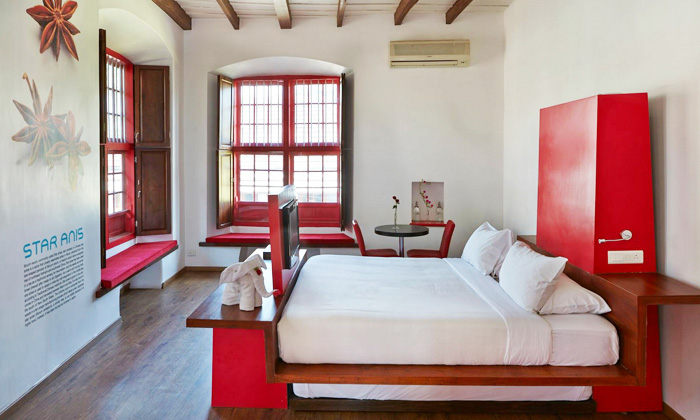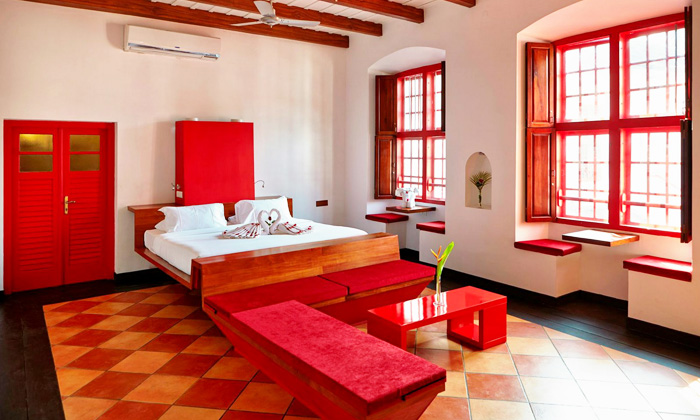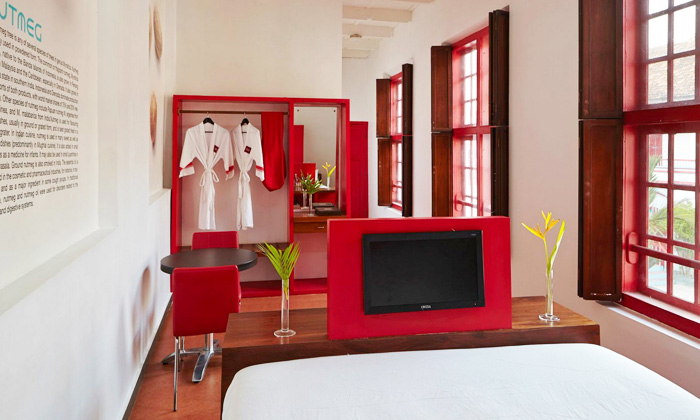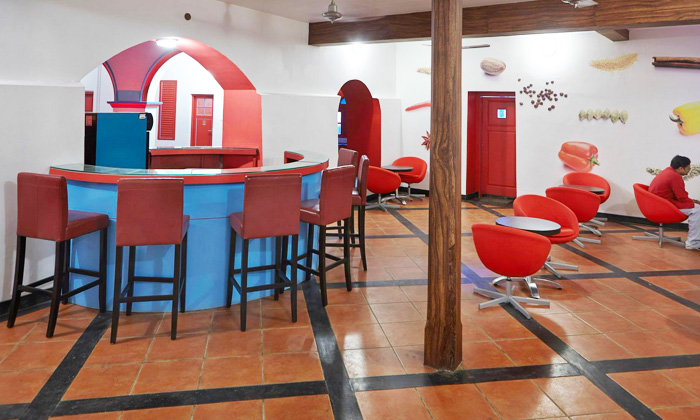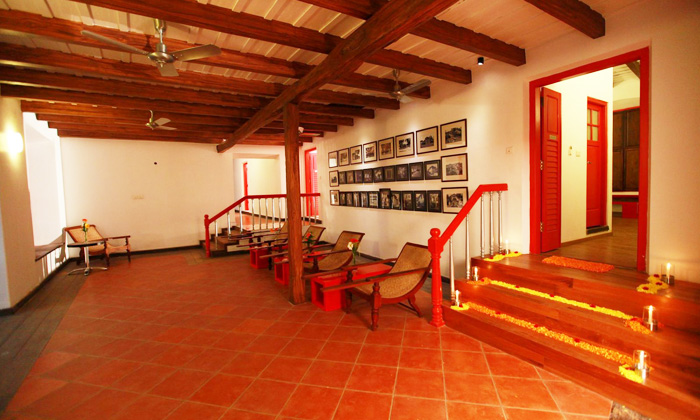 Hotel
Located in the heart of Fort Cochin, Spice Fort by Dune Eco Group offers 27 contemporary rooms named after the most commonly used spices, a seafood grill by the pool serving fresh catch of the day and a lounge offering 100% organic coffee from our farm at Elephant Valley. The rooms are finished with modern and comfortable interior with high ceilings overlooking the central courtyard. The in-house restaurant, Saffron, also promotes healthy food, Ayurvedic food, Low carb food and Gluten free food.
Recommended Places to Visit:

Fort Cochin
Mattanchery
St. Francis Church
Mattancherry Palace
Santa Cruz Cathedral Basilica
Pallipuram Fort
Dune Eco Group