Highlights
Won 2014 Certificate of Excellence by TripAdvisor
Authentic Gujarati recipes used
Only cow's milk is used in the preparation of all milk and buttermilk items
Famous patrons of the restaurant:

Bharat Ratna Mrs. Indira Gandhi
Bharat Ratna Pt. Ravi Shankar
MF Hussain
Ambassadors of countries
Amitabh Bachchan
Atal Bihari Vajpayee
Mr Narendra Modi
Sachin Tendulkar
The Governor of Gujarat
The Ambani family
The Singhania family

Wholesome diet consisting of baked items, sprout salads, greens & more
Located in Vasna, Sarkhej Narol Highway
Join 2k fans on their Facebook page
Inclusive of all taxes and service charges
Offer Details
Offer is on an UNLIMITED Vishalla Gujarati Dinner: * Offer 1 - Rs.249: Valid for 1 Child (3 to 11yrs) * Offer 2 - Rs.449: Valid for 1 Adult
Fine Print

What You Get
Offer 1 for 1 Kid (3 to 11yrs): UNLIMITED Vishalla Gujarati Dinner
Offer 2 for 1 Adult: UNLIMITED Vishalla Gujarati Dinner
Sample menu displayed below
Validity
Valid until: 06.12.2014
Valid Monday to Saturday
Not valid on All Sundays & Festive days
Blackout dates: 13th September, 14th November, 7th & 17th December 2014
Festive Days:
25th September to 3rd October All days of Navratri
07th October (Sharad Poonam)
23rd October(Diwali)
24th October (New Year)
Timing - 7:30PM to 11:00PM
Valid only for dine-in – Not valid for takeaway / home delivery
Valid for 1 person
General Fine Print
Child Policy:
Child up to 3yrs - FREE
Child above 3yrs - Separate voucher
Extra items that are not part of the dinner menu shall be charged on MRP basis
Prior appointment mandatory (Upon purchase, you will receive a voucher with the reservation number). Rescheduling may result in additional charges
For weekend appointments, we recommend calling 2-3 days in advance
Voucher printout is mandatory
Anti-wastage policy:
Customers will be served 1 portion at a time; replacements will be served after completion of previous serving
Customer will be charged at MRP for any dish of which 50% is left over
See the
rules
that apply to all deals.
The authentic Gujarati meal has a strong list of flavor-packed dishes designed to blow your mind with every bite. Let this Groupon to Vishalla entice you with gusto and help re-kindle your love for food.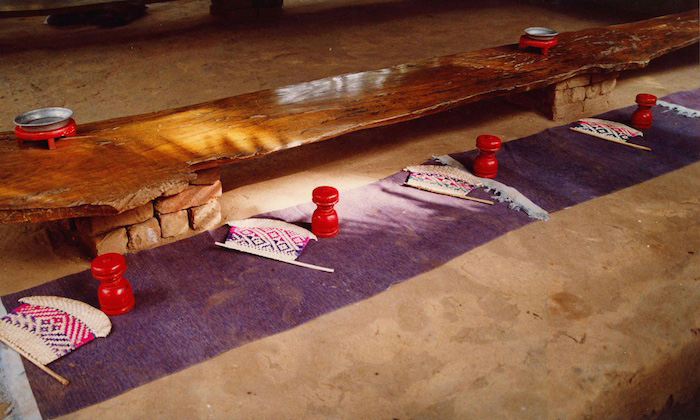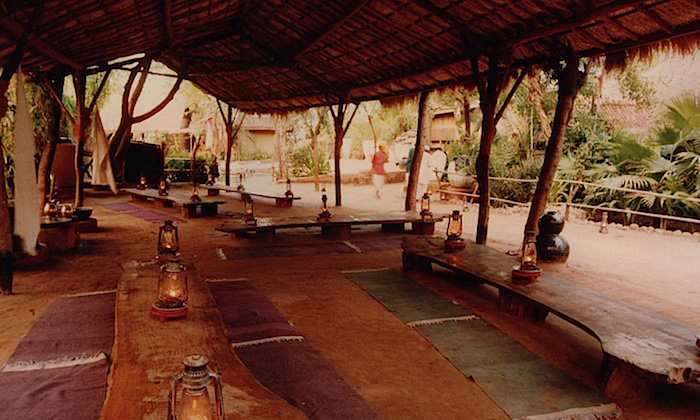 The Deal
Choose from the following offers for 1 person:

Offer 1 for 1 Child (3 to 11yrs) - Rs.249: UNLIMITED Vishalla Gujarati Dinner
Offer 2 for 1 Adult - Rs.449: UNLIMITED Vishalla Gujarati Dinner
GROUPON MENU
Sample Menu:
Hajmahajam
Welcome Juice
Bajri Na Rotla
Makai Na Rotla
Bhakri
Methi Na Thepla
Makkhan
Khichdi
Kadhi
Bataka Nu Shak
Fresh Vegetable Sabzi -1
Fresh Vegetable Sabzi -2
Kathol (Pulses)
Namkeen Farsan -1
Namkeen Farsan -2
Meethai -2
Leelee Chatni
Lasan Chatni
Daliya Ni Chatni
Papad
Goor
Kakdi
Beet
Onion
Chillies
Tomato
Haldar
Carrot
Pickle
Lemon
Butter Milk
After-Dinner Ice Cream + Kharek
Timing - 7:30PM to 11:00PM

Vishalla, located in Ahmedabad, is a traditional Gujarati restaurant designed to give you an ambience like the local villages of Gujarat. The staff aims to provide warm hospitality you would likely experience in an Indian village. The atmosphere is imbued with a proximity to nature that relaxes the mind. There are no doors to be seen here, which emphasizes the focus on freeing the mind. The waiters and other staff are dressed in traditional Indian gear, with either a turban or a topi on their heads, dressed in the typical dhoti-kurta. The interior design is certainly in a class of its own, proudly symbolizing Indian culture.
Vishalla
A
Opp. Vasna Tol Naka, Vasna, Sarkhej Narol Highway, Ahmedabad 380055
Get Directions»